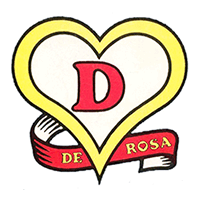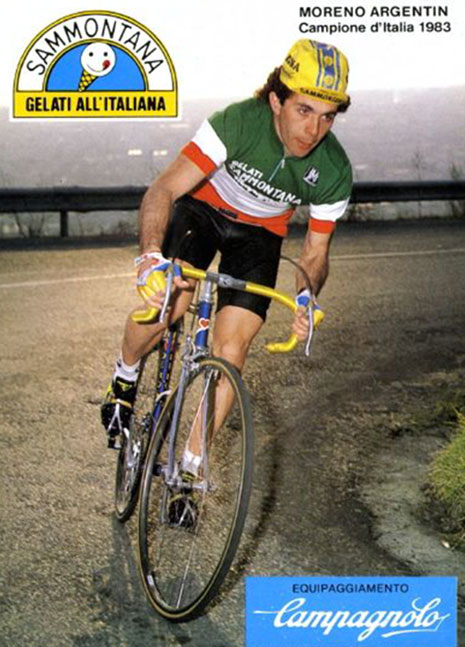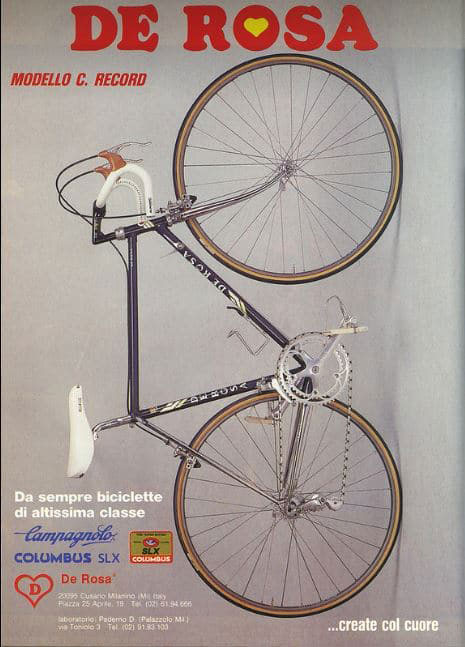 Ugo De Rosa began production of racing frames in Milan in the 1950s. The heart in its logo is set to characterize the great passion and craftsmanship of the made in Italy style. In 1958 De Rosa built the bike for the "Giro" d'Italia for Raphael Géminiani, and was consecrated in the '60s and' 70s, when numerous victories of champions like Eddy Merckx and Francesco Moser took place on his bikes.
De Rosa frames are a classic example of quality made in Italy, also confirmed by the decision to equip the frames only with Campagnolo components, another Italian legend in the history of cycling. Among the best known De Rosa models are "Super Prestige", "De Rosa Professional" and "Primato".
Ugo De Rosa ha iniziato a Milano negli anni '50 la produzione di telai da bicicletta da corsa. Il logo del cuore come a caratterizzare la grande passione e artigianalità dello stile made in Italy. Nel 1958 De Rosa costruì per Raphael Géminiani la bici per correre il Giro d'Italia, e negli anni '60 e '70 venne consacrato quando numerose vittorie di campioni come Eddy Merckx e Francesco Moser avvennero sulle sue bici.
I telai De rosa sono un classico esempio della qualità made in Italy confermata anche dalla scelta di equipaggiare i telai solo con componenti Campagnolo, un altro mito italiano della storia del ciclismo. Tra i modelli più conosciuti De Rosa Super Prestige, De rosa Professional e Primato.