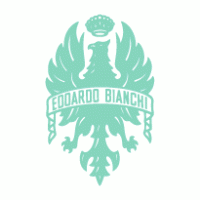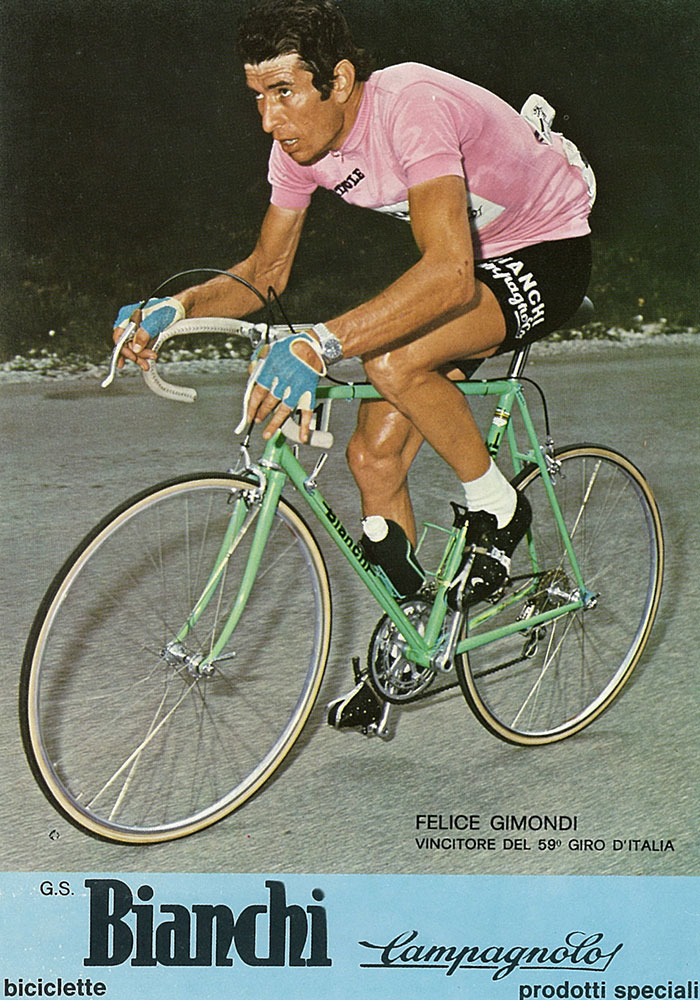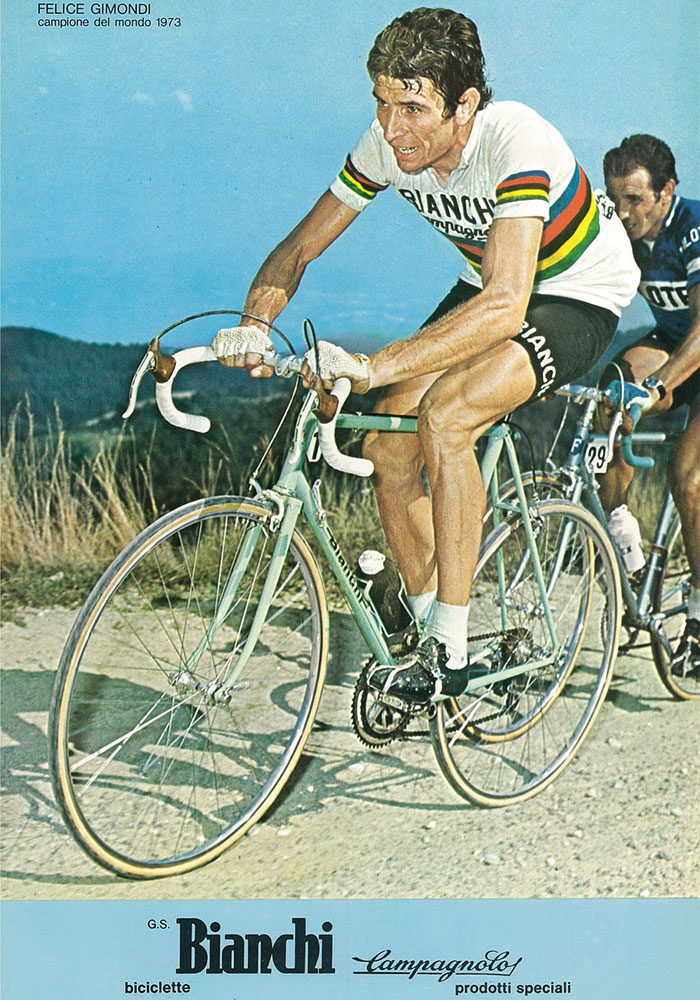 The first and most famous Italian brand of bicycles, Edoardo Bianchi began his activity in Milan in 1885. The production was characterized by excellent construction quality and innovations in both the field of walking bikes and in the field of racing bikes. In 1888 the first bike using tires of Dunlop production was an absolute novelty for the time. In 1899 the Bianchi obtained its first victory thanks to the rider Giovanni Tomaselli, on track at the Paris Grand Prix. But over the course of time countless were the winning riders on Bianchi, such as Coppi and Gimondi just to name two of them.
The myth of Bianchi is also due to the famous "celeste Bianchi", the characteristic color of this brand. The choice of this color is not known with certainty but sure has contributed to the legend of Bianchi and is still present even in today's production. Among the most famous models are "Bianchi Parigi Roubaix", "Bianchi Campione del Mondo", "Bianchi Specialissima", "Specialissima X3" and "X4", "Bianchi Centenario", "Bianchi Proto".
Il primo e più famoso marchio italiano di biciclette, Edoardo Bianchi iniziò a Milano nel 1885. La produzione era caratterizzata da ottima qualità costruttiva e innovazioni sia nel campo delle bici da passeggio che in quello delle bici da corsa, nel 1888 la prima bicicletta a copertoni di produzione Dunlop fu una novità assoluta per il tempo. Nel 1899 la Bianchi ottenne la sua prima vittoria a merito del corridore Giovanni Tomaselli su pista al Gran Prix di Parigi ma nel corso del tempo innumerevoli sono stati i corridori vincenti su Bianchi, giusto per citarne due Coppi e Gimondi.
Il mito di bianchi è dovuto anche al celeberrimo "celeste Bianchi" colore caratteristico di questo marchio, il scelta di tale colore non è saputa con certezza ma sicuramente ha contribuito alla leggenda della Bianchi ed è presente tutt'oggi anche nella produzione attuale. Tra i modelli più famosi Bianchi Parigi Roubaix, Bianchi Campione del Mondo, Bianchi Specialissima, Specialissima X3, X4, Bianchi centenario, Bianchi Proto.