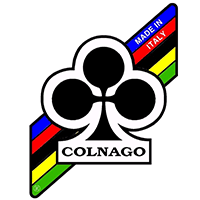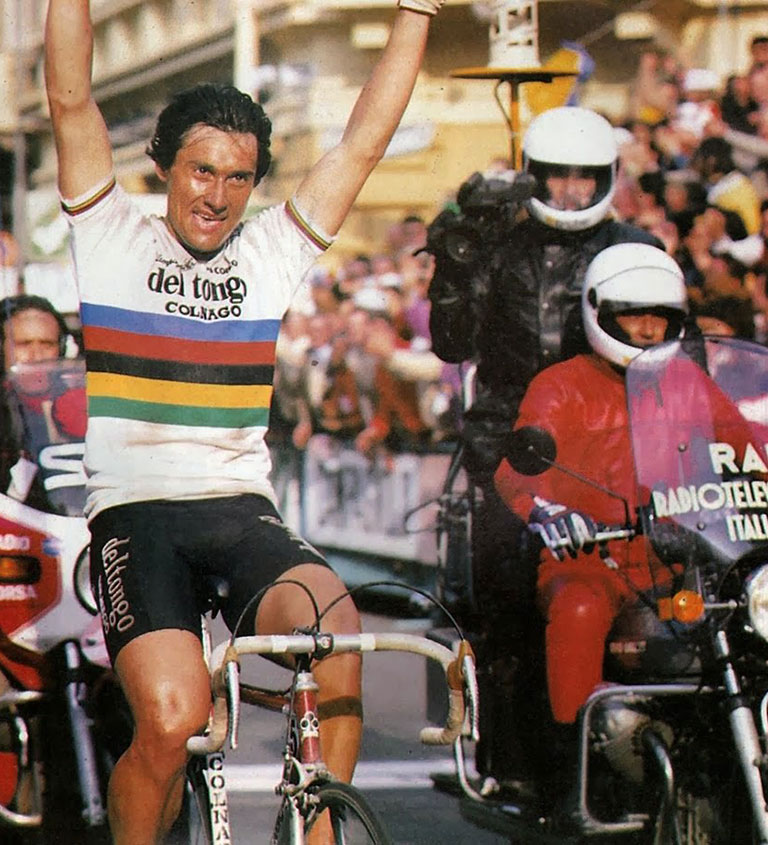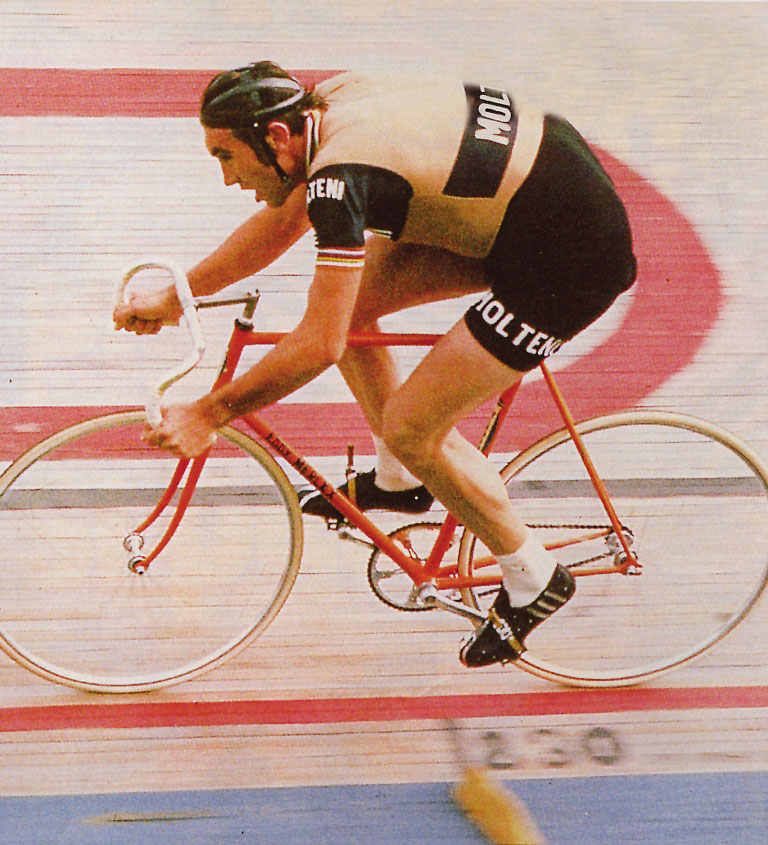 Colnago is one of the most famous Italian bicycle brands, founded in Milan by Ernesto Colnago in 1952. Its bicycles have always been icons of innovation, design and performance. Always the bikes for the most important champions for their most famous victories, including those of Eddy Merckx and Giuseppe Saronni.
Countless are the Colnago patents on the frames and it is famous his continuous research of innovation that led him to collaborate with Ferrari for the introduction and development of carbon fiber in the cycling field. Each model of bike is legend: "Colnago Super", "Colnago Mexico", "Master", "Arabesque", "Colnago C40".
Colnago è uno dei più conosciuti marchi italiani di biciclette, fondato a Milano da Ernesto Colnago nel 1952. Le sue biciclette sono da sempre icona di innovazione, design e prestazioni e hanno fornito da sempre le bici ai campioni più importanti per le loro vittorie più famose, tra cui quelle di Eddy Merckx e Giuseppe Saronni.
Innumerevoli i brevetti Colnago sui telai e famosa la sua continua ricerca di innovazione che lo ha portato a collaborare con la Ferrari per l'introduzione e lo sviluppo della fibra di carbonio in ambito ciclistico. Ogni modello di bici è leggenda: Colnago Super, Colnago Messico, Master, Arabesque, Colnago C40.